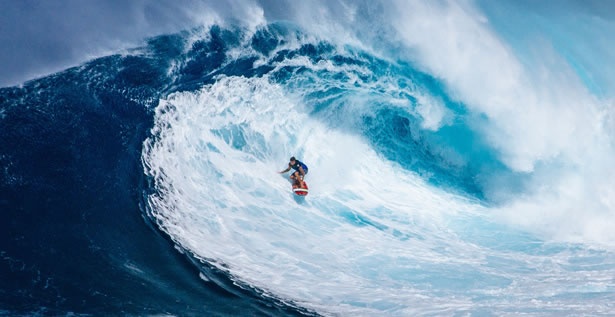 "Half the money that I spend on advertising is wasted—the trouble is, I don't know which half," famously observed American department store magnate John Wanamaker, over a hundred years ago. Sadly, many corporate learning and development departments could today be forgiven for thinking the same about some of the executive development programmes in which they invest.
And it's not difficult to see why. Universities and business schools are rightly proud of the talented academics that they employ, but all too often those academics aren't focused on the real-world challenges faced by real-world businesses.
And again, it's not difficult to see why. To get ahead in academia, academics must publish learned papers in learned journals—but not only are those learned journals not actually read by real-world business executives, they are also arguably unreadable by real-world business executives.
So when those same universities and business schools run executive development programmes, where is the real-word learning and insight to come from?
Industry-focused
It's no secret that Cranfield is different. As a 'postgraduate only' university, focused on industry-centred research and executive development, a substantial proportion of our funding comes from industry.
So if you're thinking that this would tend to encourage us to focus on real-world executive development for real-world executives and business leaders, you'd be 100% correct.
Action bias
In particular, there's a strong focus on orienting our executive development and academic degree programmes around practical insights that those real-world executives and business leaders can use to make a real difference, back in their organisations.
We call it, 'transforming knowledge into action'. It's an ethos that runs deep at Cranfield, ever since we were founded back in 1946.
And it means that our academics must retain a real-world focus, and spend significant amounts of time interacting with real-world business executives, from real-world organisations.
Doing, not just learning
So what exactly does transforming knowledge into action look like, from an executive development point of view? Look closely, and you'll see strong echoes of what educationalists call 'action learning'.
When I run my own executive development classes as a part of the Cranfield Supply Chain Management Programme, for instance, each day begins with delegates breaking out into small groups, reviewing the knowledge that they gained the previous day.
And critically, asking themselves one very particular question: based on that knowledge, what specific actions am I going to take, when I get back to my organisation?
Measurable impacts
As it's easy to imagine, the check list of actions quickly adds up.
Quite simply, our goal on the Cranfield Supply Chain Management Programme is for delegates to return to their organisations, and begin to make a measurable difference immediately.
And to put a number on that measurable difference, when we run our Time-Based Process Mapping sessions, for instance, it is not unusual that for every 20 delegates, there will be £1 million in identifiable savings from time and inventory reductions if they take action on the insights they gain. It may be that one delegate gets a £20,000 saving and another a £100,000 saving but it rapidly adds up.
Identifiable right there in the class room, I'd stress, as delegates begin to turn newly-gained knowledge into action. Moreover, comparable savings often result from the company-based projects that are a core part of our MSc degrees in Logistics, Procurement and Supply Chain Management.
Real-world knowledge, real-world actions
These examples come from the discipline of logistics and supply chain management, of course. That's to be expected, because that is what I and my direct colleagues teach and facilitate.
Yes, our executive development and academic programmes disseminate knowledge. But more than that, they disseminate actionable knowledge. Knowledge that can be applied in the real world, profited from thus creating a return on investment.
Because that's what transforming knowledge into action is all about.