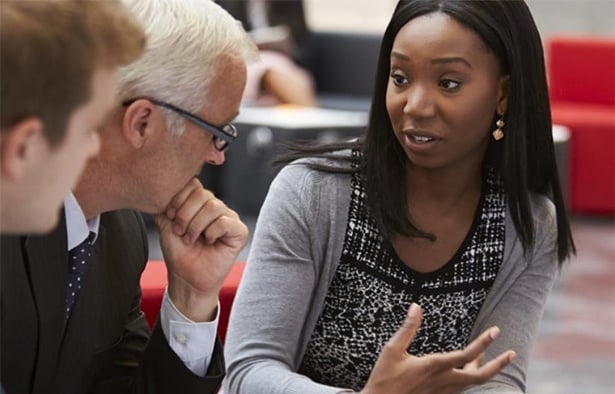 Knowledge is at the heart of every business. It is within the mind of every employee and holds the key to organisational improvement, innovation, and even changes in organisational direction.
In the right conditions it can lead a store room worker to devise a smarter way of working, encourage a senior manager to push for a system update which streamlines functional delivery, or drive a vigilant frontline worker to recognise changes in customer behaviour and opportunities for new services or products.
However, extracting the ideas and turning them into action is a problem experienced by many organisations.
Businesses need a culture of knowledge management (KM) in which staff feel comfortable sharing ideas, knowing that there are systems in place to capture their thoughts, and people to turn them, where possible, into usable ideas that are relevant, credible and actionable. That is to say, a process that encourages staff to value and share their ideas.
"...employees need to understand the

value of their insight and feedback..."
Typically, KM follows a top-down structure whereby senior executives respond to external threats and opportunities with change initiatives and strategies which
are filtered through the business. The problem with this approach is that customers are making new choices all the time, competitors are becoming more innovative in their response, suppliers can be based anywhere, and
technology is opening up whole new possibilities for
what we offer and how we serve customers.
Worthy ideas often come from the ground
There are too many sources of potential opportunities and threats for one person, or even a small elite, to detect and respond to effectively. As early clues to opportunities and threats are evident to staff closest to them, worthy ideas often come from the ground, so employees need to understand the value of their insight and feedback, and be encouraged to converse proactively on issues using their unique perspective on
the customer, competitor, supplier and technology.

A cashier in a supermarket may understand better than an executive the frustration felt by mothers when their children are tempted by sweets at the checkout. But without two-way communication and a business understanding of the value of KM, the employee will not feel comfortable sharing their suggestion.

This is a real problem within many businesses which often leads to a limited understanding of organisational issues and opportunities, and in some cases, negatively impacts on employee engagement...
Could your organisation benefit from effective knowledge management?