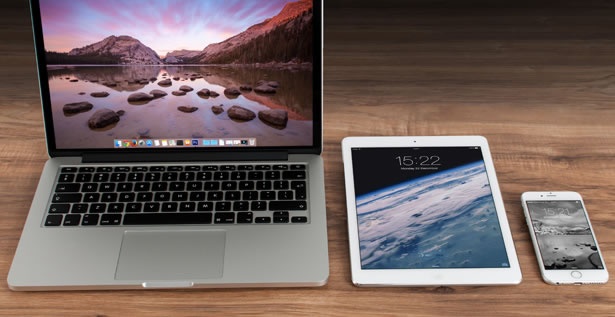 Digital disruption has seen the demise of long-established companies and brands and the birth of many new ones. The whole question of digital transformation is requiring private and public sector organisations to rethink their business models, products and services. A new wave of digital technology is putting unprecedented power and capabilities into the hands of customers whilst enabling new entrants who may use technology to enter a market without the traditional high costs of entry.
Silicon Valley
Much of the shift in the technology landscape has been associated with Silicon Valley and its thinking for a few years now. However, it has moved from "High Tech Capital of the World" to "Industry-Disruption Capital of the World" through building disruptive businesses that compete with businesses globally, reinventing industries and sectors as it goes:
World's largest accommodation provider owns no real estate (Air BnB)
World's largest phone company owns no telco infrastructure (WhatsApp)
World's most valuable retailer has no inventory (Alibaba)
World's most popular media owner creates no content (Facebook)
World's largest movie house owns no cinemas (Netflix)
World's largest software vendors don't write apps (Apple, Google)
World's largest recruitment agency is online (LinkedIn)
World's largest entertainment provider has no channels or production capability (You Tube)
And the world's largest taxi company owns no taxis (Uber)
All this is driving a permanent, irreversible and profound transformation in how people live, work, play, communicate and consume. So let's have a look at the 2009-founded Uber in a bit more detail. The phenomenon has been a much studied example of changing perceptions and turning an industry on its head. Sure, Uber is an organisation that leads with its user experience (UX):
I summon a vehicle in comfort
I know the precise fare prior to departure
I know my precise arrival time
I can follow the journey with GPS
Mutual rating system builds trust
Passenger registration; safety for drivers
Driver registration; safety for passengers
Uber has my credit card details; driver always gets paid
Uber is considerably less expensive
Uber drivers often hand out free bottled water, free mints, etc.
But that isn't the full story. The opportunity for Uber and its imitators has come about through three things in our view:
Dissatisfaction with the current UX (a scarcity of good taxi services at fair prices in major cities around the world)
A realisation that many private drivers have good quality cars that are sitting idle much of the time, plus many have time on their hands (an abundance of resource)
A platform that can connect the two, using technology accessed simply through a smart phone.
Increasingly there is talk of transformation, even indicating that this is something different from change. To us, it is about degree and scope of change, i.e. how significant is the change and how far does it reach? Clearly there are things happening in today's business world and political environment that are challenging our assumptions more than ever before in most our lifetimes…
So this is transformational change; that is a reaction to a fundamental shift in the landscape through opportunity and, usually, technology. Such transformations are going to drive step-changes in the way that organisations and industries operate over a long period of time. And there's plenty more to come where Uber came from.
How can you react?
Many of the organisations considered to be the disruptors are new creations. No doubt about it, it is much harder to transform existing organisations. This requires significant top management support to enable an effective business innovation culture that is part of the business strategy formulation process. In our experience there are many barriers to overcome including short termism; silo mentality; contentment with the 'status quo'; power structures and culture. However, investing a little time and resource from our experience shows that a small group can develop exciting ideas that may identify transformation opportunities. Might you wonder what could your people come up with?