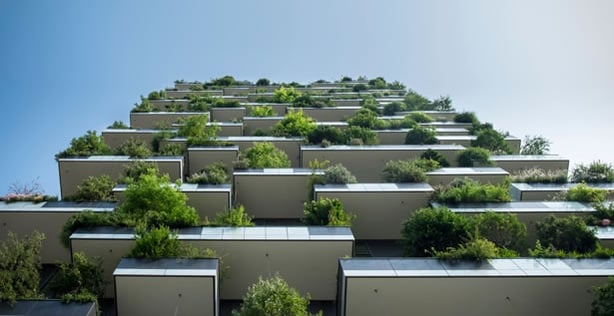 As company after company has found to its cost, corporate responsibility is a competitive differentiator. Be branded corporately irresponsible, and media news stories and images will soon send customers into the arms of your competitors.
What to do? Increasingly, the answer is collaboration. By partnering with NGOs, public sector bodies, international agencies and academic institutions—as well as competitors and peers—businesses can operate in a way that not only meets their own corporate responsibility standards, but also achieve goals which they could not do alone.
Simply put, such collaboration builds coalitions which help companies to embed responsible practices into their core business operations and value chains, develop common visions and agendas for action, and provide platforms for collective action in order to drive action at scale—and therefore achieve a more systemic impact.
Collaboration works
It's not difficult to see examples of such collaboration in practice. A visit to any supermarket, for instance, highlights the extent to which major retailers are responsive to consumers' concerns over Fair Trade, animal welfare, sustainable fishing, and other such issues.
In each case, you'll see the application of collaboratively-developed standards, with retailers, producers, and consumer activist organisations partnering to show leadership and corporate responsibility.
Within industry more broadly, similar activities are also increasingly shaping the corporate responsibility agenda.
"Refrigerants, Naturally!" is an initiative of a number of international companies such as Coca-Cola, PepsiCo, Red Bull, and Unilever, supported by Greenpeace and the UN Environment Programme, and which is jointly taking action against global warming and ozone layer depletion. Members have committed to replace harmful greenhouse gases in their point of sales cooling and freezing units with climate friendly natural refrigerants.
Likewise, the Sustainable Shipping Initiative is an example of collaboration in global supply chains, in which 19 leading companies from across the shipping industry are focusing on balancing commercial growth with sustainable behaviours. Member companies have committed to publicly report on sustainability performance; adopt a sustainability strategy that links to core business; set clear reduction targets for environmental issues that are most material to their activities and deliver a positive impact on people and society.
A different outlook
Innovative though such collaboration-based corporate responsibility initiatives are, there's a catch.
Collaboration requires new organisational and leadership skills, with a recognition that organisations that might have formerly been regarded with distance or even antipathy—competitors and consumer activist groups, for instance—can now sometimes also be a business's partners, working with it to advance a shared corporate responsibility objective.
In short, it's a distinct change of outlook—but one that is necessary if any proposed collaborative initiative is to flourish.
And to achieve that changed outlook, The Partnering Initiative—a decade-old independent non profit organisation dedicated to unleashing the power of partnership for a prosperous and sustainable future—has identified four 'MUST have' competencies: Mindset, Understanding of other sectors, Skills in human relationships, and a Technical understanding of partnership.
The MUST-have checklist
Mindset involves an openness to partnership, a willingness to reach out to and engage with others, a commitment to shared decision making, and a willingness to work for the good of the partnership as a whole.
Skills in human relationships include the ability to look at things from others' perspectives, capabilities in networking and connecting; competencies in approaching and engaging with potential partners; deftness in selling ideas, relationship building, facilitation, and coaching; and solid capabilities in mentoring and mediation, conflict resolution, and troubleshooting.
Technical knowledge of partnering includes an understanding the partnering lifecycle; best practice approaches to the setting up and governance of partnerships; the ability to assess critically when—and when not—to partner; knowing how to agree and review partnerships; and, when appropriate, understanding how to develop exit or closure strategies for a partnership.
Bridging the skills gap
Put it all together, and it's clear that these are 'MUST-have' competencies to which many organisations may feel that they only 'MIGHT-have' the full complement.
And that therefore, their collaborative corporate responsibility agendas are at risk of being compromised through a lack of appropriate skills and knowledge.
So if that is the case in your organisation, you should know that Cranfield experts and visiting faculty stand ready to help source and resource appropriate training programmes, aimed at developing confidence and skills in collaboration both within and across sectors.
Because corporate responsibility matters. Increasingly, it's a competitive differentiator that drives sustained shareholder value—as well as a sustainable and socially inclusive society.
David Grayson CBE is professor of Corporate Responsibility and director of the Doughty Centre for Corporate Responsibility. He is co author with Jane Nelson from Harvard's Kennedy School of Government of the award winning book Corporate Responsibility Coalitions: The Past, Present & Future of Alliances for Sustainable Capitalism.