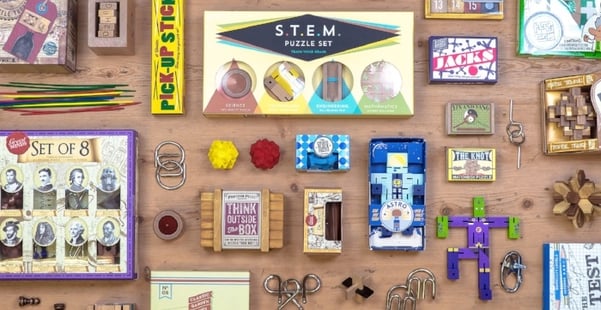 This week the 2016 Sunday Times Virgin Fast Track 100 was announced,

with one of our BGP Alumni coming in at number 39 for the fastest growing privately owned British businesses.
Ben Meldrum learnt how to make traditional metal puzzles from a street seller in Calcutta whilst travelling in India after graduating from university. He set up a business selling them from a stall in Covent Garden, and then set up his company Professor Puzzle in 2002. The London-based company designs its metal and wooden toys and puzzles in the UK, and sells through stockists such as Marks & Spencer and the US bookseller Barnes & Noble.
By 2015, Ben had found himself in an interesting position. Through hard work, passion, intelligence and instinct, Ben and his team had built the business up very well – turnover in the £millions, profitable, fast growing. The team were almost exclusively young and home-grown – few had worked in other businesses, and so could not bring external influence and experience to the company. They had figured out a lot of things by themselves, but did not know what best practice looked like in many aspects of their activities. Ben was like the proverbial dog that chases cars – and finally catches one! What do you do with it?
Many of our Cranfield University Business Growth Programme (BGP) attendees are at this point in their company journeys when they join us. They have a need for a sense check, a validation of the business model, confirmation that it really isn't going to all fall apart tomorrow. There is a feeling that we can't grow this anymore until we take a breath, step back from it, get a helicopter view and develop a strategic set of goals and a vision for the future.
One of our Ten Steps to Profitable Growth is to "Grow Up" – to figure out that being a big, small company can inhibit growth, and that you need to become a small, big company. Systems and procedures come with this realisation, and importantly, leadership and people development.
Ben started the BGP in May 2015, and I don't think he would mind admitting that he was slightly sceptical at first. I was lucky enough to be his BGP Counsellor, which involved getting to know Ben, his business and his team very well in the coming months. It was obvious that they had an exceptional intuitive understanding of the needs of their customers, and were delivering on them, albeit sometimes by lots of late nights and coming in close to the wire. There was huge potential in this business, driven by their skill as marketeers. Over the course of the BGP with its learning, and through many robust discussions with me and other members of the Counselling Group, Ben developed a strategic plan which met his personal and business goals. Key aspects of the business were addressed, including market development, operations and finance. Moreover, I think that he re-assessed, understood and strengthened his place as the business leader. Ben now says that BGP "keeps me on the straight and narrow". He has continued to develop his team by sending managers onto the BGP companion programme, Essential Management.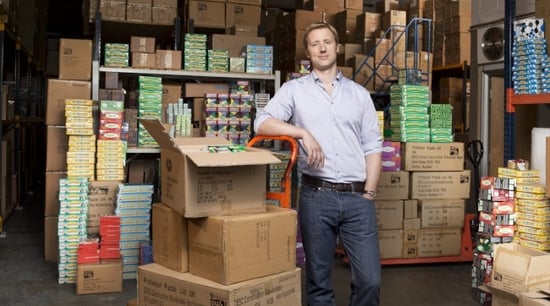 I couldn't be more thrilled to report that Professor Puzzle was named as the 39th fastest growing privately owned British business in this year's Sunday Times Virgin Fast Track 100, with sales of £8 million and annual sales rise over three years of 77%. It's a triumph for the whole team, and I am sure that there is more to come. Would Professor Puzzle achieve these heights without attending BGP? Almost certainly. But I would guess that Ben and his colleagues are more confident and are having more fun, now that they have a clear plan and vision for their future.
Many thanks to Peter Swanson, Business Growth Programme Counsellor and Visiting Fellow at Cranfield School of Management, for this Blog Content.
** UPDATE 23rd Feb 2017**
Since publishing this blog, Professor Puzzle has also gone on to be announced in the top 50 for the Sunday Times Lloyds SME Export Track 100 2017! A fantastic achievement and a display of their vision and passion for continued growth and success. Congratulations again to Ben and the team.