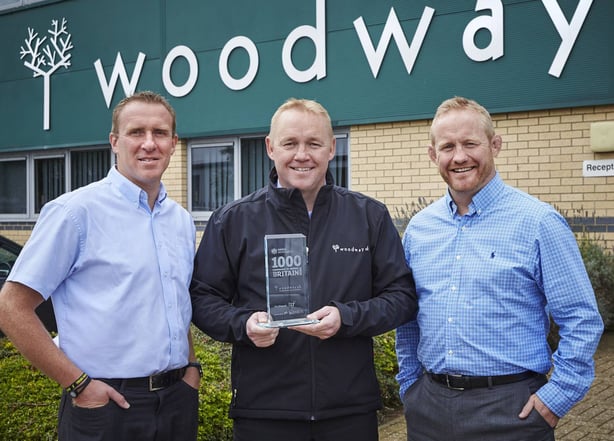 2015 BGP Alumni Jason Inwood, Managing Director of Woodway UK, discusses his business growth success in an interview with All Things Business.
Lots of people from the business world talk about a mentor. Do you have an influential person from your business life?
There have been many influencers over the years and my first business mentor was my father, Norman Inwood, who started the company 26 years ago. I joined Vistage which gave me access to one-to-one coaching and mentoring as well as workshops and events with other business leaders. In 2015, I went 'back to school' and, with the other two Directors of the business, went to Cranfield University to complete the Business Growth Program. This helped us develop a robust and strategic business plan to take Woodway UK forward.
Woodway is a huge success story, was there a defining moment when you knew the business was really going places?
When we won our first blue chip account, Panasonic, nearly 17 years ago, it was clear that we could develop into a leading supplier in the market. Once we started defining our business strategy and created our Vision, Mission and Values, we had the framework to move the business in the right direction. When the recession hit in 2009 we had to make some difficult decisions to streamline the business. Having successfully come through the other side, we were then in a position to invest in new people and create new departments such as Technical Services and Marketing. We continue to employ good people with different expertise and experience which adds to our ever evolving value proposition. It's always positive to be recognised as a successful business and we had a double whammy last year. We won Northamptonshire Business of the Year at the SME awards and on the same night won SME Packaging Company of the Year at the UK Packaging Awards.
How would you describe the culture and the work ethic of th
e business?
Having been a family-owned company, Woodway UK have always had a culture of honesty, hard work and integrity with our employees. This translates into our work ethic and a huge part of our success has been the relationships we have formed and developed with customers and suppliers.
This year we have introduced a 'One Team' committee who are responsible for reviewing ways of improving the work environment – from reward and recognition to introducing Fun Fridays during our peak period in the run up to Christmas. This is all aimed at creating a 'One Team' ethos throughout the company.
...continue reading the article from the original source here.