Venture Day


16 May 2019
09:45-19:30 Cranfield University
Our one-day conference and networking event is an opportunity for entrepreneurs and innovative individuals to come together for a day of networking, music, entertainment and enterprise.
______________________________________________
Business Growth Briefings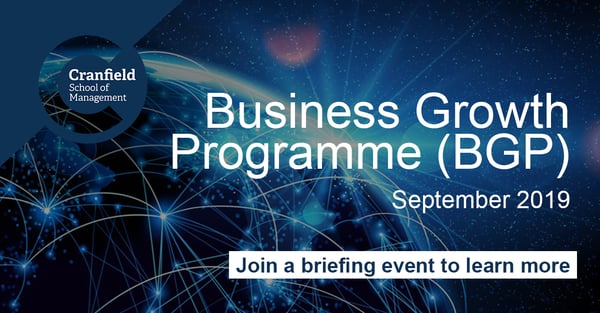 22 May 2019 | 18:00-20:00 Manchester
7 June 2019 | 08:00-10:00 Cranfield
Designed specifically for the development of owner-managers, the Business Growth Programme (BGP) is the UK's longest running programme of its kind that helps you create the future you want for your business and for yourself. Join a FREE briefing event to discover if the Business Growth Programme is the right choice for you and your business. Meet the business counsellors who will guide you along your growth journey and hear stories from business owners that have themselves experienced the Cranfield BGP..
______________________________________________
The Strategy Part of People Strategy


13 June 2019
09:30-15:30 Cranfield Management Research Institute
Forward-thinking people practitioners know that shaping an effective people strategy requires an understanding of the overall strategic direction of the organisation. Specifically designed for senior HR, L&D and Talent Management Professionals, this workshop will start from the position that people strategy has to be viewed and developed in the context of the overall direction of the organisation. You will work through a real-world illustrative case study to assess which methods would be the best to apply and then turn the discussion and learning points on to your own organisation.
______________________________________________
Rethinking Strategic Leadership: Strategic Capabilities for Leaders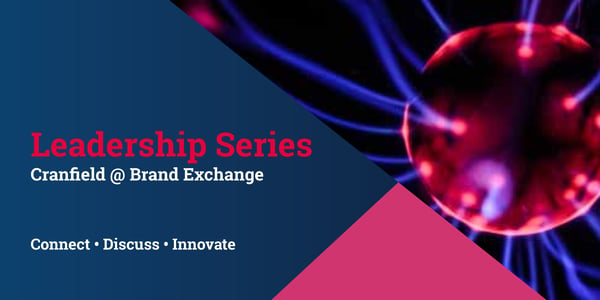 2 July 2019
17:30-21:30 The Brand Exchange, London
Advanced strategic thinking can help leaders to face a world of paradox and make the right strategic choices even under great uncertainty. Eight strategic capabilities enable leaders to tend their greatest assets and unlock those of their extended teams and organisation to regain competitive advantage.
At 'Strategic Capabilities for Leaders' we would like to share the evidence and explore with you which capabilities might be most critical for you.