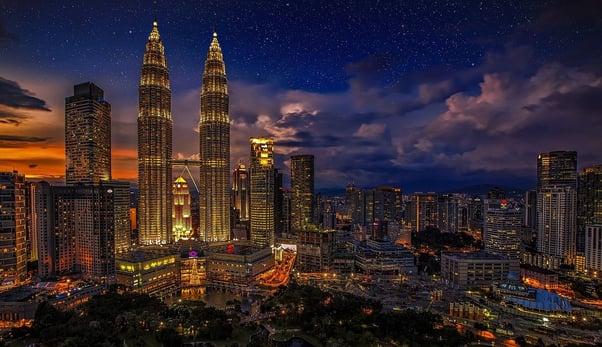 There are some choices to be made as an entrepreneur. First of all, do you want to build a global business, or go for a more lifestyle business?
Both are good – but the consequences of the next steps are very different. Here are 8 tips to consider, if you are thinking global:
One

- Make Decisions
Whatever size of business you plan, dream about or run – the priority is to make decisions to do it and to get on with it. Having said that – you will soon reach a stage when you need to think longer term about your business and your role in it.
Two

- Have Faith
In reality, no one thinks you stand a chance when you are a young business because you lack track record, credibility, finance and any sense of authority over any resources. What you need though is incredible levels of self-belief and faith in your idea and you only need to be able to turn a few key people in your favour and the others will follow. This is a fine balance between faith / belief and stubbornness! This challenge remains throughout the life cycle of the business because you will have to keep taking decisions as you grow and transform and often the decisions will be based on scant information and knowledge.
Three

- Strategy
When you have faith in your idea and belief, it does not matter when you start a new strategy in your business. In hard times there are opportunities which others do not or cannot see. So this is the time you can get underway. And it is in this situation that you have to be able to spot the right trends. If you combine this understanding of where the market is going, you can grow at a tremendous rate.
Four

- Think Global
You also have to think global, right from the start. Raising money for a global business is complex but there are so many sources of finance. You need to understand the breadth of options and get someone who can help you navigate the various sources with imagination. And this vision should also guide you on the practicalities of locating in the right jurisdictions, taking tax advice, understanding your competition and ensuring you have deep insights into the customer needs that can allow you to scale.
Five

- Team Work
Build an A-team. This is often stated by entrepreneurs and the essence is to take on people better than you are at specified jobs such as marketing, sales, finance and other functional specialisms. Although entrepreneurs love to be involved with all aspects of a business – their passion overcomes their own need to delegate – one of the early lessons is to let go to grow.
Six

- Marketing
Marketing is crucial for a global business. In the early days, it is important to use guerrilla marketing tactics. Use PR, low-cost sponsorships, get samples out there into the market – let people try your services, products – until you establish credibility and enough goodwill. Then you need to get a strategy based on excellence of product / service; a clear understanding of why you set prices the way you do against competition; ensuring people can access you and your products and building excellent customer service.
Seven

- Innovate
Have a constant drive for restless innovation. Sometimes a core product may not suit all market segments and to get into global markets and grow aggressively, the company needs to build in the capacity for constant innovation of products, processes, imagery, marketing, rewards. You need an open mind to succeed. The personal qualities of the senior team needs to be one of taking risks and having foresight and sometimes you ask yourself – why has no one done this before!?
Eight

- Analyse
You have to be able to measure everything to know if things are working and to check that your company is being successful. You need a transparent system for measurement so everyone can understand what is going on in the business and play their part in the success.
These tips may help you with understanding the need for a global perspective – but in the end, it will come down to your mindset and how much you want to either develop a global, fast-growing business or focus on building a business that supports your lifestyle.
Many thanks to Dr Shai Vyakarnam, Director of the Bettany Centre for Entrepreneurship, Cranfield School of Management, for this blog content.