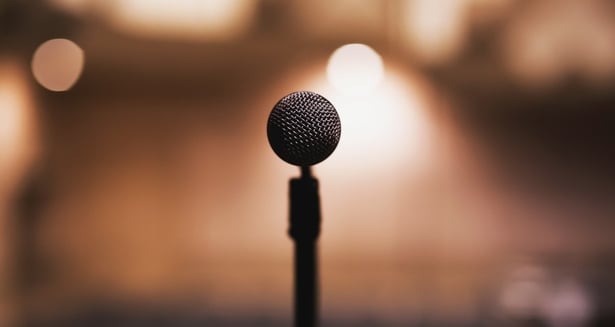 Every business is different and enjoys a distinct journey - past and future. Furthermore, each business owner or manager is different and will undertake a personal growth journey specific to them. Here are 8 lessons BGP delegates have learnt about themselves and about their business on the programme - in their own, unedited words...
1) Even a tired business can be refreshed
Ian Doughty and his son Matt from Structure-Flex hold the record for the most benefits achieved during BGP – £1.6 million! Ian says: "We found the BGP experience hugely enjoyable and invigorating; Matt and I had a great time! I find it hugely satisfying to be able to breathe some new life into a tired old UK manufacturing business after 35 years in the game, and to have my son and daughter alongside me makes it very special. We are now heads down and going for it!"
2) I can learn the skills I need to take the business forward
James Hibbert, of London's leading bespoke tailor Dress2Kill, says: "I had reached a point where I didn't know how to take the business into its next stage of growth. BGP gave me the tools that I lacked and has given me a much clearer perspective on where my business is, where it's going, and most importantly how we are going to get there."
3) Love your customers
Sandra Bullen, of ABA (The Business Brand Agency), says: "While the directors of the business always placed 'loving customers' as high priority, we realised there was so much more we could do. We are mentoring all of our staff on how to nurture client relationships so that we maximise every opportunity."
4) Focus on priorities
Peter Frater, of PFPR Communications, says: "The support and expertise of BGP has enabled me to grapple with and address issues that I've put off for far too long. I've been able to focus on priorities and see the wood for the trees!"
5) Small changes can hugely impact profitability
Nick Pauley, MD at Pauley Creative, says: "Made back the fee in the first two weeks by identifying unproductive overhead and stream lining processes. Met some great owner managers, thought I might be a small fish in a big pond but actually everyone was very supportive and found that most companies no matter how big or small shared similar business issues. The BGP transformed the business person in me and then my company as a consequence."
6) You can decide your business' future
Ian Makgill, of Ticon, says: "BGP enabled me to build a future for my business, rather than a month-to-month headache, and helped me understand what I needed to focus on to keep myself happy."
Brady George, Managing Director of Almeda, says: "BGP was such a game changer for us, it came at a pivotal time when my father and I were in the stages of planning the business succession. It completely laid down the foundations to push forward and succeed. It remains the single best investment we made, we made the money back 10 times over within 6 months of joining."
7) Improve productivity by taking time out
Christina Bassadone, of Guardian Angel Carers, says: "You've got to take time out. There's never a good time. You are always going to be busy as an owner-manager. But making the commitment to take time out of the business, so that you can really focus your efforts, will make you a lot more productive."
8) Investing in learning can boost your business' value
Tony Lowes, Managing Director of Leversedge Telecom Services Ltd., says: "After 16 years of trading the business has doubled in value over the last 18 months. Our growth and profits are all up versus the corresponding period last year. That in its self is a remarkable achievement. I owe all of this to the Cranfield BGP course. It is and will probably remain the single best investment decision I have ever made."