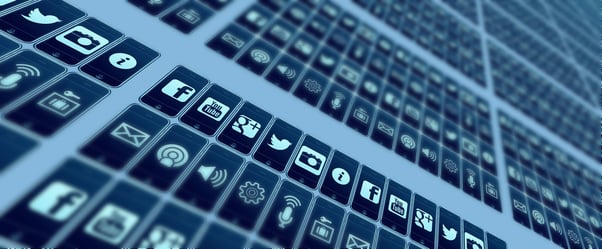 Guest blog, provided by Sean Singleton, BGP Alumni, Managing Director at Your Favourite Story.
The beauty of digital marketing is it allows SME businesses to punch massively above their weight. However, it's not easy and requires effort and expertise.
It is becoming increasingly difficult for SME businesses to find new effective routes to engage customers at every level. As product lifecycles continue to decrease and brand loyalty is at an all-time low, businesses must re-examine marketing techniques to push past the current quiet period.
As SME businesses not only are forced to compete with other businesses, they are also challenged to be better than they were in the past. Loyalty has changed exponentially over the last 20 years, brands are now expected to redefine themselves and be constantly ready for the next trend. When it comes to creating a strategy for your digital product launch it is increasingly important to explore the ways in which digital can increase engagement and push your campaign to the next level. Here are a few ways digital can be used to help SME businesses effectively launch a product.



1. DEFINE THE TARGET
Before an SME can effectively launch a product they should know whom they are launching the product for. In the past brands relied on in-store, print or television campaigns as a way of targeting prospective customers – the issue with this technique is you aren't focusing on people who are most likely to buy or be interested in learning more about your product. Thanks to digital, businesses now can have a clear picture of the needs and responsibilities of your customers and create a strategy that works best to engage with them. It not only saves large amounts of money that would have been spent on marketing, but it also opens up more one-on-one engagement methods.



2. THE INCREASED POWER OF VIDEO
If you haven't already factored video into your product launch strategy, it's time you do. Although video was once only used by large national brands it is now one of the best ways to increase your reach. Video campaigns have not only been credited with increasing sales, but also increasing brand visibility. We recently worked with DEWALT on their Jobsite Of The Future product launch to create an immersive digital experience using 6 stand-alone 'day in the life' videos along with a supporting microsite to launch their XR Flexvolt cordless power tool line. When we began creating a digital strategy for the launch we decided to focus fully on the people who would be using the product during their day-to-day life. Unlike other forms of advertisement, we wanted to keep it very personalised to the customers DEWALT hoped to attract. The project has received rave reviews and has won awards.



3. INFLUENCER MARKETING
Have you scanned celebrity Instagrams lately? Do you follow the trends Zoella talks about? Do you even know who she is?
Social Media influencers have been taking over marketing, and brands are starting to take notice. Many brands have been using sponsored content as a way of increasing leads and globally sharing their brand with interested customers. Loot Crate and Audible are just a few of the brands that have seen successful results advertising using social influencers. Brands can offer exclusive first looks, promotional codes and even exclusive events partnered with these influencers.
---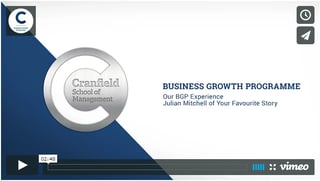 ---



4. EARLY SIGN-UP AND PRE-ORDER
Digital has made it easier than ever to get customers excited about your product before it even launches. Registering interest early can build anticipation and add an extra layer of direct engagement. Adding interested customers into a database can even help for future product launches, social media campaigns and email marketing campaigns.
5. EXPLORE ALL OPTIONS
How you launch your product is important to the culture and feel of your business. Luckily there are many different options you can take for launching your product. The ways in which customers discover your brand is increasingly important to foster engagement and get a good ROI. Social media has become a popular spot for SME product launches, due to the low cost and wide network available. Read about the 5 reasons social media is important to product launches.


The digital industry is constantly growing, this means marketers must explore new areas of engagement to continue seeing results. At Your Favourite Story, we recognise the importance of evolving with digital to create the best experiences possible. Over the last 11 years, our work has ranged from digital innovations, product launches all the way to experimenting with AR and VR.
Many thanks to Sean Singleton, BGP Alumni, Managing Director at Your Favourite Story for this blog content.