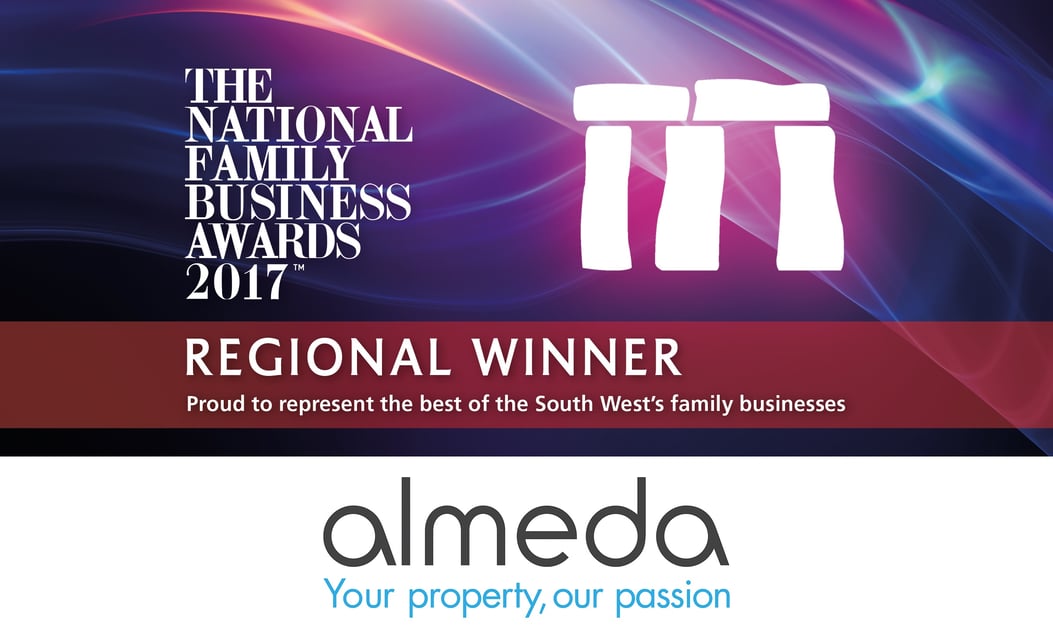 Almeda scoop double awards at the prestigious National Family Business Awards 2017!
We love to shout about the successes of our BGP network and thankfully we are never short of a story or two. Almeda is making it pretty easy for us at the moment, they continue to receive awards that celebrate and recognise the success of the business, most recently collecting two awards at the National Family Business Awards.
Having only recently taken over the reigns of the family business, it is clear to see that Brady George has a clear vision and direction that is driving the success and growth of Almeda. Brady first came on to our radar when he joined BGP in 2015, Almeda had just completed a management buyout and Brady was starting to work on the succession plan with his father, Gary George.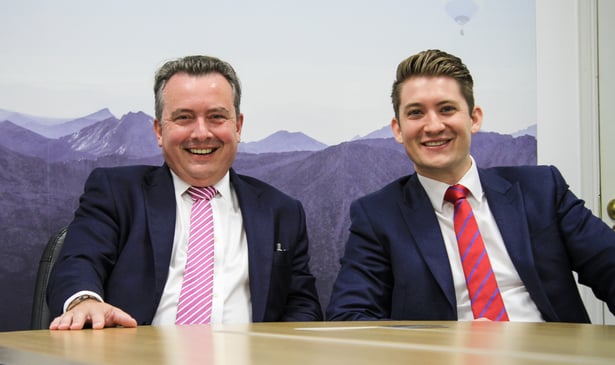 Left to right: Gary George (Company Founder) and Brady George (Managing Director and BGP Alumni 2015)
It was enlightening to listen to Brady speak about his BGP experience and to credit it as a contributing factor to his success as a business leader. Reflecting on his BGP experience Brady said:
"I was keen to start developing a more formal business education and BGP had been highly recommended to me by a mentor that had attended BGP in the past. I gained such a great network from attending BGP and it really helped me to focus on working ON the business rather than just IN it.

It gave me a new perspective and experience on which to draw. It helped me make some immediate changes within the business and the support from peers and my counsellor was extremely valuable.

Without a doubt, BGP was a big stepping stone that has helped me on this exciting journey."
It is no surprise to see that one of the two awards was for Brady himself, as 'Entrepreneur of the Year', and he was up against some tough competition in a highly competitive start-up and entrepreneurial area of the UK.
The second was the 'Big Heart' award, awarded to Almeda in recognition for their constant efforts to operate a socially and environmentally conscious business.
Brady is passionate about this area:
"I strongly believe that all good business should have positive social outcomes and we lace our company ethos throughout everything that we do on a daily basis. We are constantly looking to work with other socially and environmentally conscious people and businesses to continue to deliver our service offering and to develop new ones".
Peter Swanson was Brady's counsellor throughout BGP :
From when I first met Brady, it was clear that he had tremendous fervour and ambition for Almeda, with an energy and capacity for learning which would allow him to get the best from BGP. The Programme helped Brady and his father Gary with succession planning of their family business - an area where we have a lot of experience. I really enjoyed having him in my Counselling Group, where he was a real positive force. It won't surprise me when Brady and his team win more awards and achieve bigger goals in the future.
Brady expressed his gratitude for winning the awards and told us that he genuinely was not expecting the wins, he says that he "feels really fortunate to be recognised for the awards, both as an individual and as a business, and it just adds to the excitement we have for the future."
Congratulations to Brady and all of the team at Almeda! We will be keeping our eyes open for any more award wins as Almeda continues to go from strength to strength with plans for further expansion across the South-West.
Take a look at Brady's original BGP experience video, filmed in 2015 when Brady had just completed the programme: