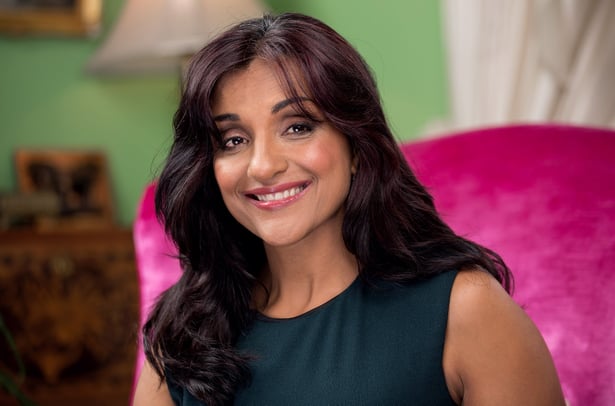 Geeta Sidhu-Robb is a true inspiration for any budding entreprenuers out there, we first met Geeta in 2013 when she completed the Business Growth Programme and we are proud to have played a part in her entrpeneurial journey so far.
Geeta founded Nosh Detox in 2008 after years of fighting her son's multiple food allergies and anaphylaxis, with no end in sight she decided to tackle the issue herself, developing nutritious, balanced meals, alternative therapies and natural supplements, Geeta found the solution and as a result, managed to completely heal her son, in her own words "using just these natural methods I completely cured his eczema [and he was covered in it from head to toe!], reduced his asthma to an intermittent event and am now the proud mother of a child primarily allergic to homework!".
In this interview with CEO Today Geeta discusses some of the key milestones during her journey with Nosh Detox. The business was the UK's first ever home detoxification and weight-loss delivery service, it is now a multi-award-winning company, producing freshly made, non-pasteurised Juice Diets, Detox and Nutritional Plans, delivered across Europe & the UK, with clients including Gwyneth Paltrow, Georgia May Jagger and Poppy Delevigne.
Can you tell us about your career so far? How did you come to be the CEO of Nosh Detox
I originally was a corporate lawyer specialising in telecoms. I left my job while struggling with a divorce which resulted in me having to support three small children under the age of seven and put them through life and school. I therefore had to make some hard decisions. My ultimate decision was that I wanted to be able to spend time with them as my son had been so ill he'd spent nearly two years in hospital. He suffered from severe allergies and anaphylaxis, which doctors were struggling to treat. I decided to teach myself nutrition and health in order to heal him, which thankfully I managed successfully. At about the same time, my best friend came to me and was complaining about her weight. I was dismissive of it as a problem and wrote up a list for her to follow. She lost all the extra weight within weeks and came to me saying 'you know, people would pay you for this!' The rest is history; I went on to set up Nosh Detox in 2008 and haven't looked back since.
Can you tell us a bit about your business and the services on offer?
Nosh Detox is the UK's first ever home detoxification and weight-loss food and juice delivery service. We produce freshly made, non-pasteurised Juice Diets, Detox and Nutritional Food Plans across Europe and the UK. We extended our services by opening the health inspired Nosh Garden Kitchen in the Anouska Hempel designed La Suite hotel in Bayswater, which offers raw and vegan cuisine, as well as the Nosh infusion Clinic, which offers a wide range of wellbeing treatments on King's Road, Chelsea. I am a health and lifestyle coach and offer individual and Corporate Performance Coaching, as well as Wellness Coaching.
How did you know there was a market for this?
I didn't begin this journey knowing there was one, as a matter of fact. What I knew was that I was facing a problem and therefore imagined other people did too. In those days, it was impossible to find food that was prepared in a gluten and dairy free fashion – so that was what we offered. My first clients came to me from the school my children were attending, as their parents didn't have the time to cook but needed help. Standing out wasn't a problem as we were the first, so of course the specific market was relatively untouched. We don't just sell food and juice. We offer health solutions for high-performing individuals, which span from physical to emotional support. All our customer services staff are trained as Health Coaches from the renowned Institute of Integrative Health, so we invest in offering knowledgeable advice and practical solutions.
What has been the biggest challenge as an entrepreneur to date and how did you overcome it?
The biggest challenge I faced when starting the business has been believing in myself and my decisions. Especially when they go against perceived wisdom. Nosh Detox works in the space of Wellness which is a wide area encompassing 'I feel amazing' all the way to 'I feel terrible but my doctor has no idea as I'm not sick!' We have literally fought to create programmes in the face of huge scepticism and criticism. Nevertheless, I have always known to follow my gut in how to make people feel better and to then succeed in wonderful amazing transformations. I find it elating when you show someone the power they hold in their own hands and mind to feel better, and how quickly they can get there.
...continue reading the interview at CEO Today (original source), Geeta discusses her proudest moment as an Entrepreneur, the vision for the next 5 years, and gives advice on crowd funding and her advice to young entrepreneurs.