By Carol Foussat, Deputy Director, Business Growth Programme, Cranfield School of Management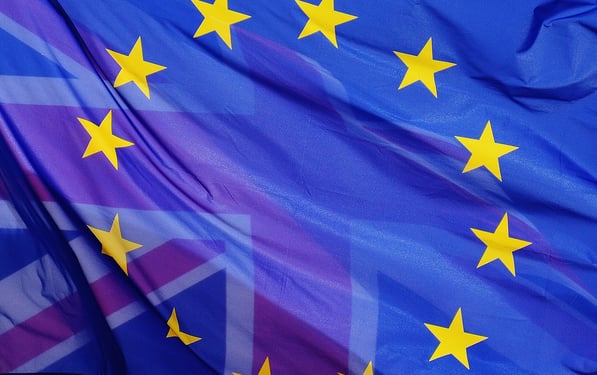 The coming vote on whether or not the UK should stay in Europe has strong voices on either side of the argument. But when it comes down to it, what do owner managed companies, which typically have a turnover of 1-10 million pounds and up to 100 staff, think about the pros and cons of the argument?
At a recent BGP (Business Growth Programme) event, here at Cranfield School of Management, we had a majority of 'Remain' votes in the room at 65%, with only 24% for exit and the rest still undecided. Why was this? What were the main issues that meant so many owner managers are in favour of staying in Europe?
Uncertainty
Many of the owner managed businesses do business in the EU and could see the uncertainty around rules during the leave period as creating a reduction in their business. Some were already experiencing a drop in turnover as a result of the threat of Brexit.
These included a Serviced Accommodation business where the threat of Brexit has meant fewer Americans coming over to the UK, and therefore needing accommodation, a dentist business in Sydenham where city money is afraid to spend, and a City legal recruitment business which has seen all major appointments suspended.
'Since the announcement of the EU referendum. Serviced Accommodation (UK) Ltd has seen a slowdown in corporate relocation work. As a direct result SAL has reduced its housing stock by 20%. Not only affecting our own revenue but suppliers including cleaning and laundry suppliers, telecoms and landlords.' Hayley Blackwell, Operations manager, Serviced Accommodation (UK) Ltd
Workers
Two businesses – a care workers company in Hertfordshire, and a laundry in Twickenham – felt very strongly that their entire business models might be destroyed if we left the EU and that was tighter rules around immigration.
Both MDs felt strongly that British people no longer have an appetite for work that is hard work, routine, and perceived as demeaning. Both relied entirely on non-Brits to staff their organisations and one would even plan to close if her staff were affected.
'The thought of an exit from the EU is very alarming for a business like TDS. We rely on a large immigrant work force to carry out duties British people are unwilling to do. This is not due to cheap work force, they are all very well paid, it's due to an attitude to hard work and a pride in being employed.' Rona Tait, MD TDS Commercial
Growth
Growth would be affected: with the UK seen as a Gateway to Europe by Americans, the threat of leaving the UK is affecting companies with strong American client bases. Some MDs feared that if we are not the EU, we are going to lose business to continental Europe.
Access to EU Markets
Nearly half of all our exports are to the EU, and Europe is often the first stepping stone to selling overseas for smaller companies. With the trade deals between the EU and global markets no longer available, many companies fear for their European business. An example of this is SDS, a software solutions company in the UK which is on the verge of expanding into Europe. Brexit casts doubts on their future growth plans.
Phil Shelton, from SDS said 'From our export perspective, uncertainty has led to a slowdown in negotiations with potential partners in northern Europe. Travel to and from Europe is likely to become more expensive and more time-consuming, especially if visas are required. Anticipated fluctuations in foreign exchange markets are making it difficult to agree price lists with resellers.'
EU Regulation
While there are some costs associated with EU regulation, there are also benefits: harmonisation of rules and standards has made it easier to enter the whole of Europe rather than having to tailor products and services to each market.
If we leave the EU, suddenly we may have to wade through a lot more red tape in order to compete at all, with double registration of professional bodies.
'At Cavendish Implants, we benefit from the worldwide acceptance of European regulations on the subject of quality and professional qualifications. Leaving Europe would reduce opportunities and introduce a barrier to trade since we would have to wait for new agreements to be put in place with the UK'. Veronique Sauret-Jackson, MD Cavendish Implants
The Poll
The poll of the people in the room followed a presentation on the legislative, economic and political implications of leaving the EU, so it is likely that this swayed views in the room.
This included seeing that the savings from the reduced EU budget contributions would be outweighed by the negative impact on trade and investment.
How Owner Managers Can Protect Themselves
Our experience with leading owner managers is that those with the most ambition and most expansion potential have the most to lose from Brexit. As do their staff and profits.
However you plan to vote on Brexit, we think ambitious owner managers can protect themselves by:
Fixing currency rates so future prices are secured
Considering non-British employees' future status if we are outside the EU
Ask clients what impact it will have on them so you can respond appropriately
Focus on markets that won't be affected by Brexit to counterbalance: support can be had from UKTI (UK Trade and Investment) to great effect.