Meet the Team
Our growing businesses portfolio is delivered by a hand-picked team of specialist tutors and practitioners who combine hands-on management experience with academic authority.
The team are experienced business people who have generally run their own businesses and who now specialise in working with owner-managers and their businesses. All of the team share a passion to ensure that each individual participant derives the maximum possible benefit from their experience.
---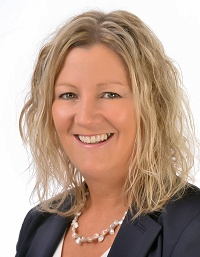 DR VERONICA BURKE,
BGP Programme Director
Veronica has worked for several years in executive development. Her research and publications focus around leadership, conflict management, learning transfer and peak performance. She works internationally as an organisational development consultant and executive coach and has a special interest in the development of high potential managers. She works in the Centre for General Management Development as a Programme Director for the Cranfield General Management Programme and the Accelerated Talent Development Programme as well as taking on the role as Co-Director of the BGP.
Veronica has a strong teaching and consulting background and has held senior Faculty roles in UK Higher Education Institutions. Most recently, she worked at the University of Bedfordshire Business School as Director of Undergraduate Programmes and, prior to joining Cranfield, she was a member of Faculty at Ashridge Business School. In this role, she contributed to a range of open and tailored executive education programmes in the areas of leadership, change management, organisational development and personal effectiveness using indoor and outdoor environments Veronica has worked with clients from a range of sectors including financial services, technology, construction, hospitality and the public sector.
---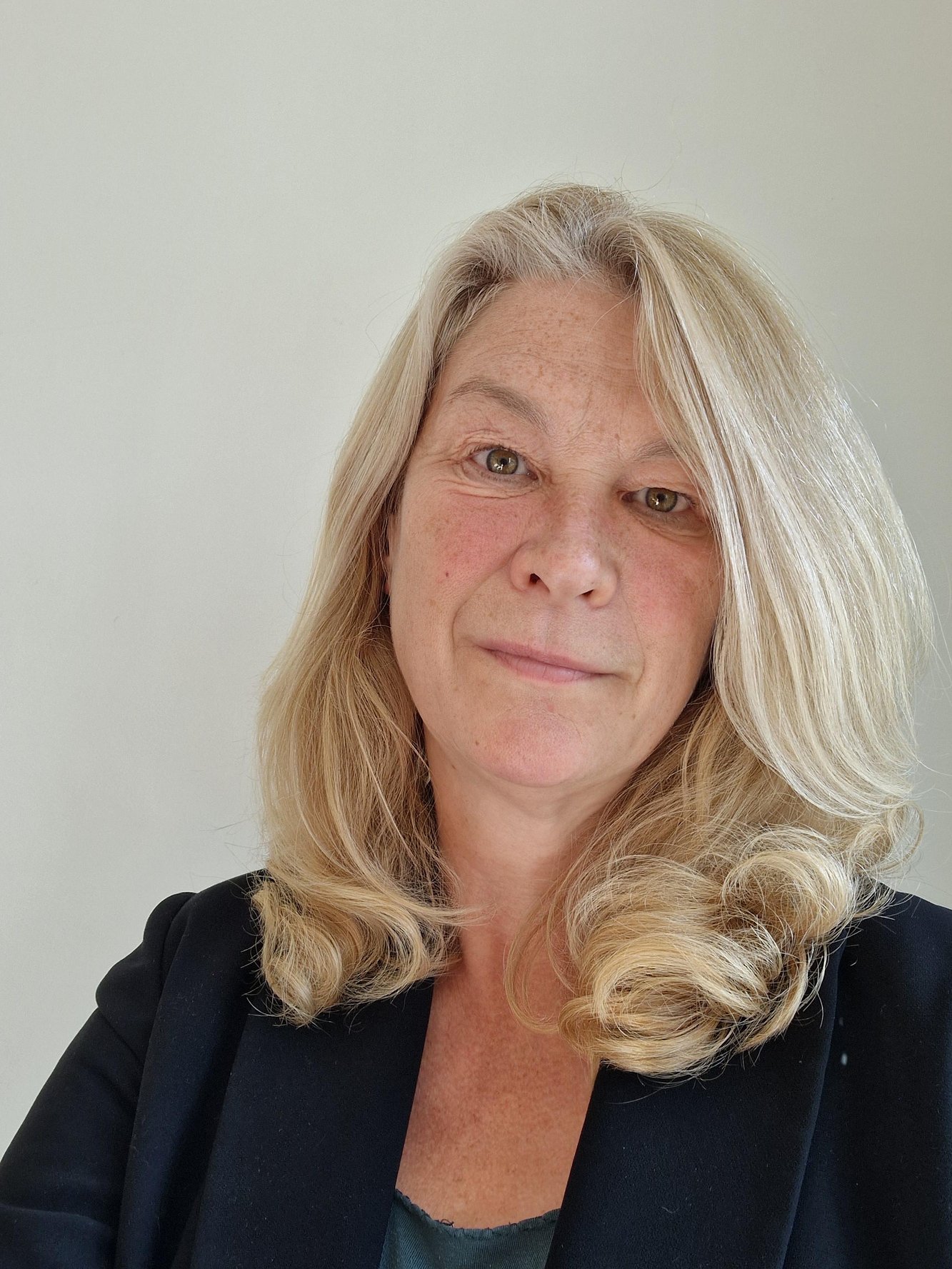 PHILIPPA THURGUR BA Hons, MSc
BGP Programme Co-Director
Before joining Cranfield, Philippa started her career as a designer in the clothing industry. She went on to develop this role, spending 8 years working in the licensing industry for some of the top British clothing brands, travelling extensively to Australasia, the Middle East and Europe advising licensees on the parameters of possible development of the brands within the context of their own climatic and cultural requirements. Philippa then spent a further 7 years as an Account Manager in the clothing industry, sourcing and developing clothing ranges from Asia and Europe exclusively for her clients; the UK high street fashion retailers and department stores.
Philippa has been responsible for providing assessment and development services within Cranfield's Centre for Customised Executive Development since 2005. Working directly with clients, or closely with the Centre's Executive Development Directors, Philippa provided Assessment & Development Service solutions to suit the context of the client's needs and interventions. She joined Cranfield in 2003 and previously worked within the School of Management's Strategy, People and Leadership group with faculty specialising in Organisational Behaviour.

Philippa has completed a Masters in Organisational Behaviour at Birkbeck College, University of London, with key research interests in Talent Management, and in particular the complexities of the identification and measurement of key talent within organisations.
---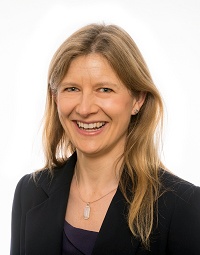 CAROL FOUSSAT, MA (Cantab), MBA (Cranfield), MCIPD,
BGP Counsellor and Visiting Fellow
Carol runs a coaching and consulting business. She works with Managing Directors in organisations going through change to improve their performance. While historically her clients have been FTSE 100, over the last six years Carol has mainly worked with leaders of one to ten million turnover businesses in a diverse range of sectors. She works at Cranfield School of Management on the Business Growth Programme and runs an entrepreneur's club for ambitious owner managers. She sits as a non executive director on several companies' boards, including one that she co-founded with her husband which does website developments (www.e-nablers.com).
Carol's background includes working in British Steel, the Department of Trade and Industry, KPMG Management Consulting, the AA, Centrica, Henley College and The Thinking Partnership. She has moved from economic forecasting to strategy ad marketing. Her achievements include setting up theaa.com, having responsibility for delivering 1,000,000 car insurance policies and 500,000 home insurance policies, telling Michael Hesletine that he wasn't good enough (!) and assessing senior management at Virgin Media. She did the Cranfield MBA in 1998/99 and received the Strategy Prize and holds a Cambridge MA. She is a Chartered member of the CIPD and is accredited in various psychometric tools.
---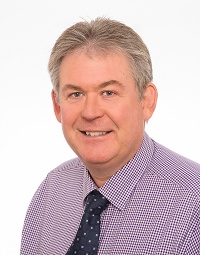 JERRY SANDYS,
BGP Counsellor and Visiting Fellow
In the last 30 years Jerry has started and grown four successful companies.
Since the mid-eighties, Jerry concentrated on the telecommunications market. This in turn led him to form Telecom Design Ltd in 1987 with an investment of £1000. TDL was a design consultancy specialising in PTT approvals for the deregulated telecommunications market, the IP in TDL was sold to a customer in 1998.
---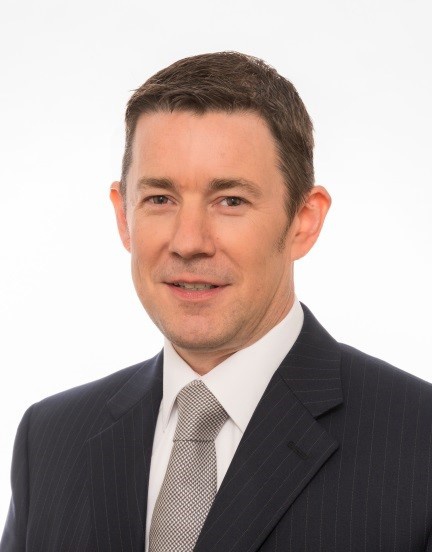 JOHN KERR MEng, MBA (Cranfield),
BGP Counsellor and Visiting Fellow
John runs his own management consultancy business, and has over 25 years' business experience, previously holding middle and senior management posts in large corporates and start-up ventures, in telecommunications, banking, and upstream oil & gas.
Joining his last company alongside early-stage private equity investment, John was integral to the company's development and growth, its preparation for sale, and the sale process -helping the founders, investors and stakeholders achieve a £30M valuation at exit.
John holds a Masters in Engineering from the University of York, and an MBA from Cranfield University. John undertook BGP in 2006.
---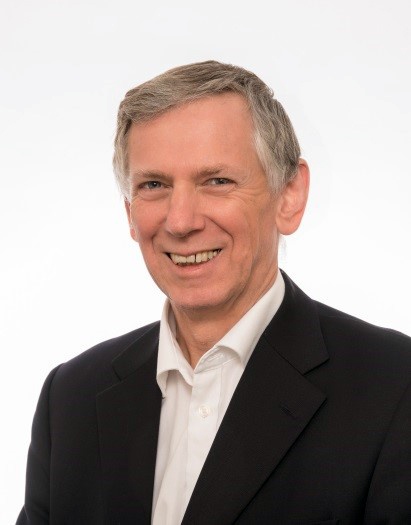 MIKE STILES, MA (Cantab), MBA (Cranfield),
BGP Counsellor and Visiting Fellow
Mike is director of MD Consulting, a management consultancy that provides consultancy and interim management services for UK and international clients. Before setting up MD Consulting in 1991 he was a senior consultant in Business and Technology Strategy with PA Consulting Group. Mike has managed assignments in marketing and business development, innovation and change management for companies in the UK, Europe and Scandinavia. His clients have included Government Departments (MOD/DERA, DTI, DETR) and firms in the automotive, communications, electronics, engineering, food and healthcare sectors.
Prior to consultancy Mike held senior management positions in marketing, IT and product development with the Gestetner Group and Kroy Europe.
Mike's business interests include Stairguide, a Millennium Product company, and M Carriers, a specialist transport company, where he is a director.
---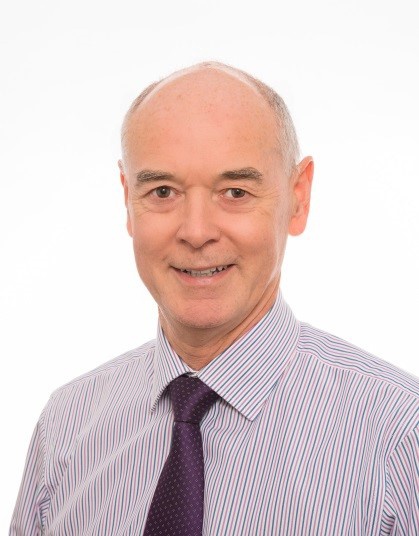 DAVID WELLING,
BGP Counsellor and Visiting Fellow
After gaining experience in senior B2B marketing and business planning roles, David completed 12 years in Managing Director positions before founding his own management consulting practice in 2001.
He works exclusively with owner-managed businesses to improve performance and to create and realise enterprise value. Having worked with over 100 businesses in that time, he has direct experience of working in a wide and growing range of sectors across B2B and B2C.
Since 2012 David has worked closely with the UK's leading Chartered Accountants for SMEs – Haines Watts – supporting their own development plans as well as working with their Client base.
A Chartered Marketer by training, David is a Fellow of the Royal Society for Arts, Commerce and Manufactures (FRSA).
---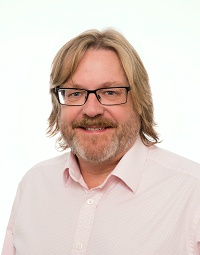 PETER SWANSON MA (Cantab),
BGP Counsellor and Visiting Fellow
Peter has over 30 years of direct SME management experience, founding his main business in the early 80s, straight from University (Peter has never had a job!). The company supplies materials and related products to high technology manufacturing companies. He has been involved with other sales and consultancy businesses to the technology sector, and has an interest in sales and marketing for SMEs. He is an award winning technical author and seminar presenter.
Peter Swanson attended the Cranfield University School of Management Business Growth Program (BGP) in 2001; with supreme irony, the market which the company serviced was decimated in the months following completion of BGP, and growth strategy gave way to survival mode. A reinvention put the company back onto a successful growth path. In the intervening years, he has been involved in the Cranfield-based BGP network, and was a member of a BGP Club for six years. In 2010 he was invited to become a Counsellor on BGP.
Peter was a Director for 17 years and former Chairman of the SMART Group, Europe's largest technical trade association for electronics manufacturing. He has a MA degree in Mathematics and Law from Cambridge University. He has four (mostly) grown up children, and a passion for music of all kinds.
---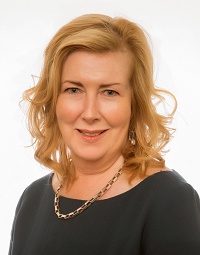 YVONNE QUINN,
BGP Counsellor and Visiting Fellow
A serial entrepreneur, SME owner/investor and leadership coach, Yvonne has founded a number of start-ups and transformed them into highly profitable organisations. She has successfully worked at Board and Director level, driving the effective achievement of operational, financial, marketing and sales goals.
Learning and development is a key specialism. FPM, the company she co-founded in 2001, designed and delivered leadership and management training to 20,000+ people over a ten year period.
Yvonne has co-written a number of books on leadership and management and is a published creative writer who has had short stories and plays produced on radio.
---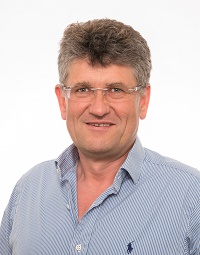 ANDY HAWORTH MBA,
BGP Counsellor, Finance Fundamentals for Growing Businesses and Essential Management Programme Leader
Andy began work in the bookmaking industry (notably becoming the man responsible for deciding the odds for Ladbrokes at major test and county cricket matches). Following an MBA from Cranfield, he spent several years in consultancy, before starting the business which he now runs in partnership with his wife Jo, an Occupational Psychologist. Over the last twenty four years he has developed and delivered a wide variety of training programmes from basic finance and understanding business to high level corporate finance and strategic planning. He has worked for a wide range of clients in diverse industries from banking to bagged salad and telecoms to track maintenance.
Since 1995 Andy has completed five property development projects' all involving difficult conversions of listed buildings, one of which is now his family home. The need to bring his buildings into the 21st century led Andy to become a co-founder and currently Finance Director of VillageBroadBand.com, a "big society" venture set up to provide a wireless internet service to businesses and residential customers in some of the rural villages of Northamptonshire where access to fixed line broadband is poor.
Andy is a member of the research team supporting the FA Chairman's Commission looking at ways to improve the competitiveness of the England national team.
---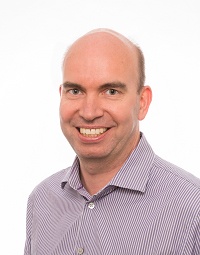 DAVE ABRAHAM,
BGP Counsellor and Visiting Fellow
Having sold his previous business, Dave Abraham is now an independent investor, consultant, and director of IS Online Ltd. IS Online delivers a "part-time IT director" for SMEs, with the understanding of both IT, and the business experience and perspective of what a small business and owner needs. As such we help SMEs have an independent view to shape their IT strategy and direction, and then implementation, to help SMEs obtain the benefits from good processes, systems and IT to help them grow, flex and be efficient to grow profits.
Prior to 2013, Dave Abraham was CEO and co-founder of Signify, the secure authentication service, an IT security service to many blue-chip customers. Signify was successfully sold Signify to Accumuli PLC in 2013. Signify helps organisations to secure their computer networks by providing a secure alternative to passwords that safely enables remote access to systems and information by delivering two-factor authentication as an on-demand hosted service.
Dave has a degree in Applied Computing from the University of East Anglia in Norwich.
My BGP experience: I completed BGP in July 2007. Since then we grew the business from £1.3M turnover and 13 staff with only small profits, to £2.8M turnover and 22 staff through the recession and generated significant profits throughout the growth. We successfully sold Signify to Accumuli PLC in 2013.
---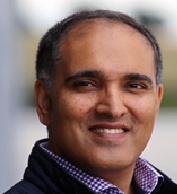 PINDER SINGH HUJAN,
BGP Counsellor and Visiting Fellow
Pinder has had an entrepreneurial spirit from a young age, having grown up in a SME family business; from working in the family dry cleaning business in his teens, to starting his first business with family support at the age of 20. This was the extrusion of LDPE (low density polyethylene) into the 'clear plastic bags' that cover your clothes when you go the dry cleaners.
In 2003, Pinder started a facilities management business, (Rollright Facilities Management Limited) focusing on delivering services to the financial, commercial, and institutional investment sector. The business grew at a steady pace of £1m, which was not quick enough for Pinder and after attending the BGP in January 2009 he looked to drive change with his two fellow working shareholders. The business was acquired in August 2012, at which time it turned over £10.5million p.a. by the German multi-national Group Bilfinger, an Eight billion euro p.a. engineering and services provider.
Pinder is also a founder Trustee at the Friends of i-india, (www.i-india-uk.org) a UK registered company which aims to raise funds for the i-india charity based in Jaipur. i-India is a fully registered, non-profit, non-governmental organisation. Its mission is to provide care, love and development for children living on the streets of Jaipur in India.
Pinder is fascinated about all aspects of running a business, in particular developing team performance and client experience.
---
Support Team
SHARON KENNEDY, Business Development Manager
VIKKI LUCAS, Client Coordinator: Essential Management, Sales Essentials & Finance Fundamentals programmes